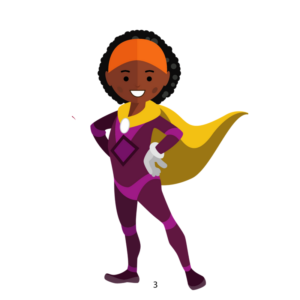 #

Name

Destiny Doer

Position

Content Creators

Current TEAM

Leagues

My Cardio Girl League, My Girl Power League, My Science Girl League, My Civics Girl League

Seasons

2018 Fall/Winter 100 Day Challenge, 2019 Winter/Spring 100 Day Challenge
Denise is the baby of the team, as the only freshman, but she is no newbie!  Denise is responsible for creating content and on-line courses.  She currently works with 6 different software platforms to help her better understand information technology and tools.
My Cardio Girl League
| Season | Team | MOVE Points | Learn It Points | Serve It! Points | LIVE It! Points | My Healthy Citizen Points | Attendance Points |
| --- | --- | --- | --- | --- | --- | --- | --- |
| Total | - | | | | | | |
My Civics Girl League
| Season | Team | MOVE Points | Learn It Points | Serve It! Points | LIVE It! Points | My Healthy Citizen Points | Attendance Points |
| --- | --- | --- | --- | --- | --- | --- | --- |
| Total | - | | | | | | |
My Girl Power League
| Season | Team | MOVE Points | Learn It Points | Serve It! Points | LIVE It! Points | My Healthy Citizen Points | Attendance Points |
| --- | --- | --- | --- | --- | --- | --- | --- |
| Total | - | | | | | | |
My Science Girl League
| Season | Team | MOVE Points | Learn It Points | Serve It! Points | LIVE It! Points | My Healthy Citizen Points | Attendance Points |
| --- | --- | --- | --- | --- | --- | --- | --- |
| Total | - | | | | | | |